UPDATE v3:
Turns out my lovely boyfriend DID leave some thawed pork in the sink!
Then Blanka wouldn't go in her kennel (she's getting smarter and smarter at avoiding that place… it's almost become impossible to get her to go in for sleepy time at night) so I had to improvise with things around the pantries to make some proper fall-off-the-bone pork butt.
It's currently cooking (and will be for another 5 hours -_-), so I'm not sure what the result is, but here are some pictures of my endeavor thus far: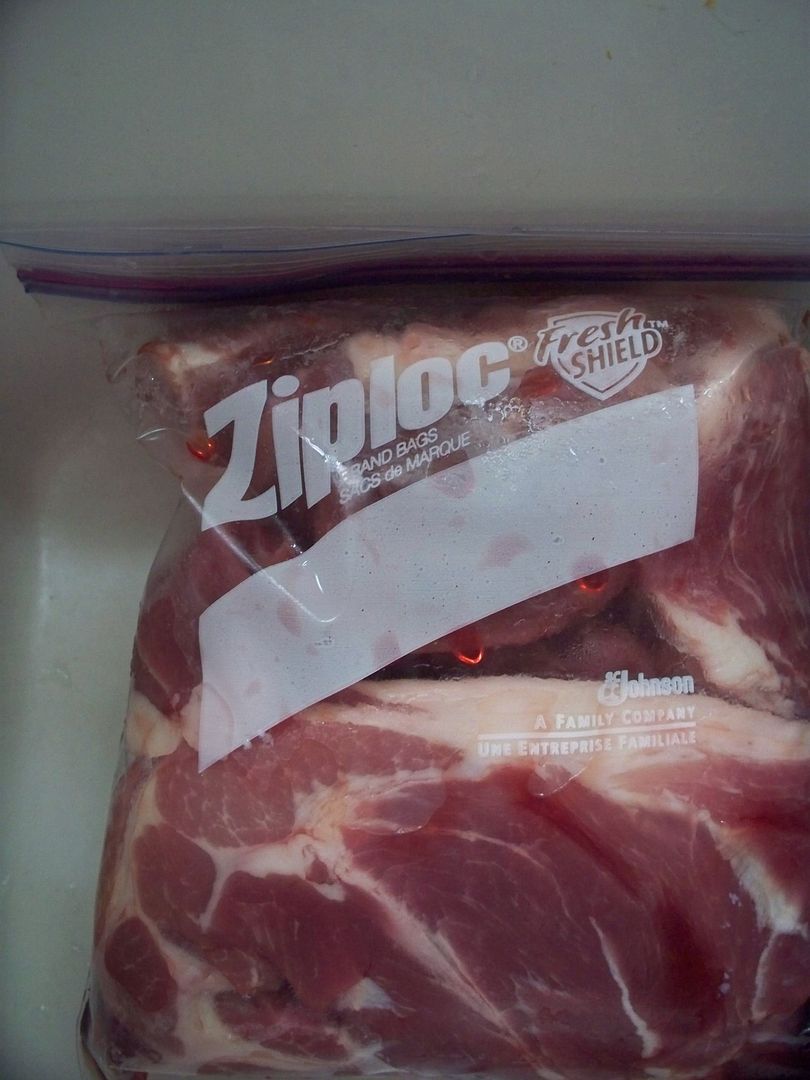 Three or four pounds of pork butt/shoulder.
Half an apple, honey, dark brown sugar, and Hickory & Brown Sugar Sweet Baby Ray's BBQ sauce.
You could probably get away with 1/3 of an apple…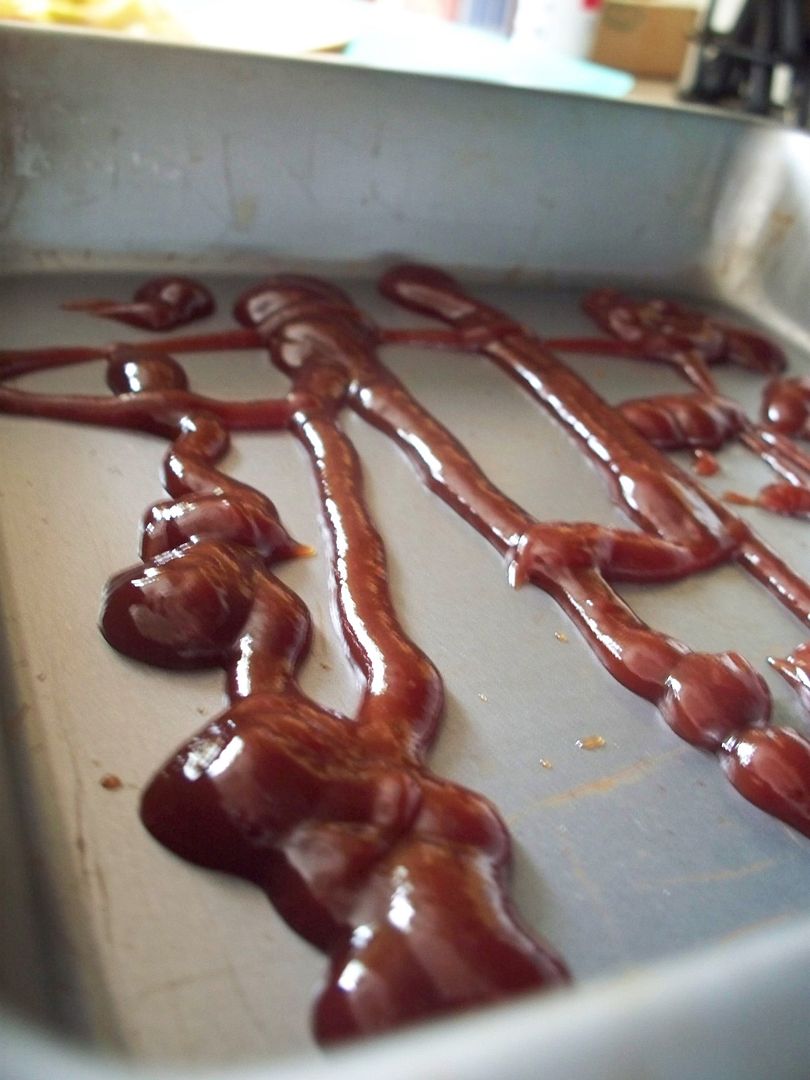 Poured about 1/4 a bottle of the Sweet Baby Ray's on a smaller cooking pan.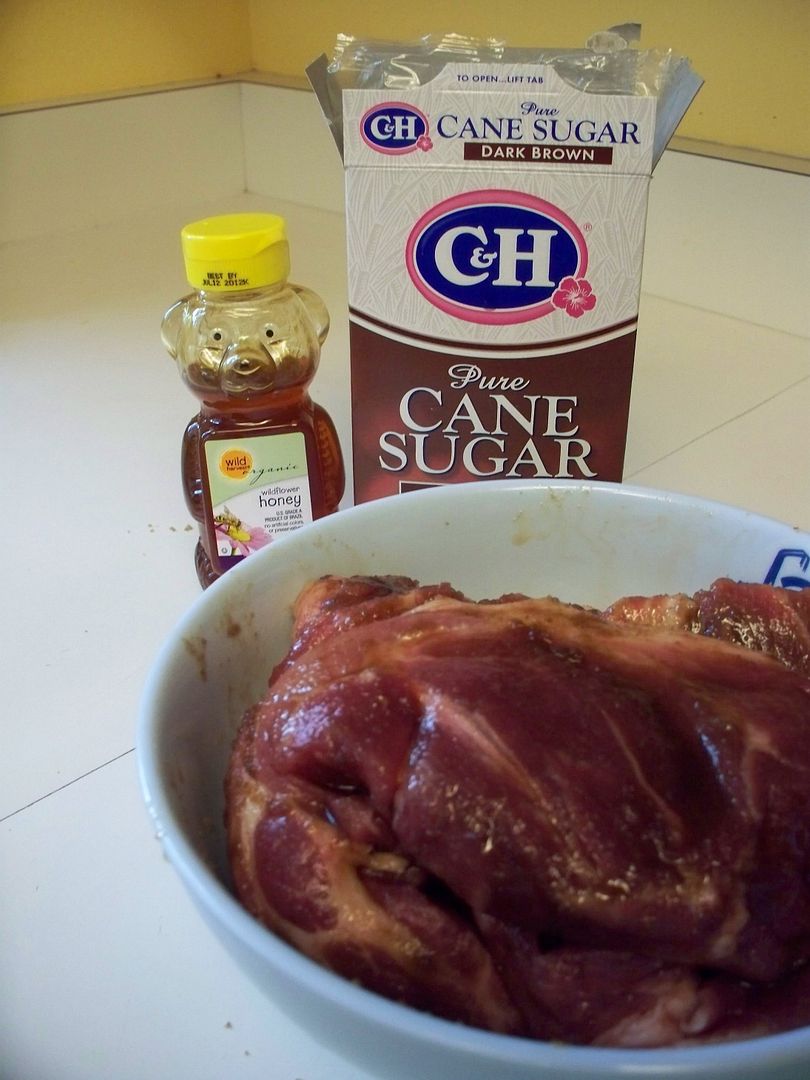 Smothered the pork butt with honey, then used my hands to spread the dark brown sugar over the surface. No exact amounts with this, just what you consider even-coating. I also had some "syrup" left in the bottom of the bowl after I moved the meat to the cooking dish, so I poured that over the top of the meat.
After I put the meat in the dish with the SBR's, I made sure to flip it over so that way each side has some BBQ sauce on it. Then I took my sliced and diced apple and covered the top. For good measure, I drizzled some more honey and sifted some dark brown sugar over the top of everything then covered it with aluminum foil and stuck it in the oven (I had preheated it at 400F, and when I put it in, reduced the heat to 200F).
Hopefully it turns out alright, haha.